American Stories Entertainment Presents
A New Show Covering Competitive Shooting Events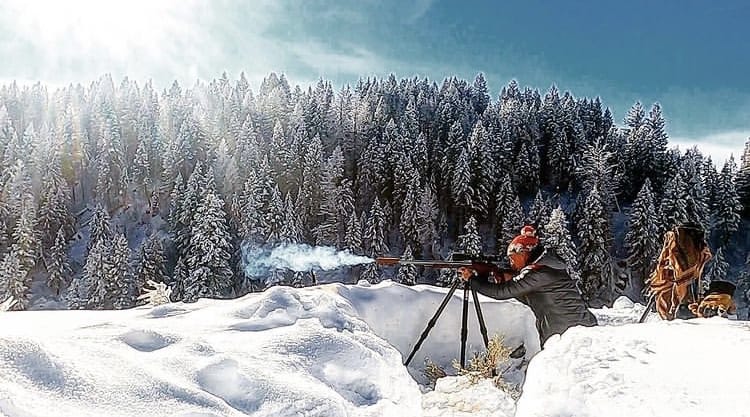 Surviving Mann Cast Member & Competitive Shooter Chris Way in Competition
The Sport of Shooting Like Never Before
Hold your breath as you bear witness to steely eyes behind poised scopes in On Target, the new ASE show that covers the sport of competitive shooting.
Possibly the most popular underground sport in the United States with over 11,000 NRA sanctioned shooting competitions each year and still thousands more ancillary events, competitive shooting is the new "MMA".
The new ASE show "On Target" takes you behind the gates to some of the top competitions in America – and a few trailblazers too! Meet the competitors. Witness their tactics and weapons of choice while you drool over the coolest pro gear you've ever seen.
He's trained some of the nation's most elite counter-terrorism fighters. He's an expert infantryman, conventional and HALO (high altitude, low open) paratrooper, ranger, and weapons craft instructor. He's "Super Dave" Harrington.
After 23 years of military experience, 16 of them in the Army's Special Forces, show producers were honored to have him as one of only 2 team leaders on Surviving Mann: All-Stars now airing on the American Stories Network and the Pursuit Channel in September 2023.
Who better then, to take us up close and personal with some of the top competitive shooters in the world, than the man who's trained many of them. Join Dave as he explores the hearts, minds, techniques and tactics that make competitive shooting one of the best kept thrill fests in the world.
On Target will air globally across the American Stories Network including our apps on Roku, Fire TV, Apple TV, iOS, Android and the web. It will also air on broadcast cable television.


We continually expand the distribution of our shows, so their viewing extends well beyond their original release channels.
If your company would like to have your gear showcased prominently in the series, contact us using the form below and one of our show producers will reach out to you promptly.
© 2023 American Stories Entertainment, Inc. All Rights Reserved.